One Piece Heavy Duty Silt Trap Inlet B
SFA Compliant
Althon 1 Piece Heavy duty silt Traps are sturdy structures for pipework up to and including 600mm ID Plastic or 525mm ID Concrete. They are ideally suited for use in water courses with high velocities of water flow. Althon provide as standard with each unit a galvanised weed screen and removable centre panel for access to the silt for cleaning. Lifting points are cast into the wingwalls for safe handling.
See the CAD & PDF download section below for details on our fitted accessories such as penstocks, handrails and gratings. If you cannot find the drawing or information you are looking for please contact us.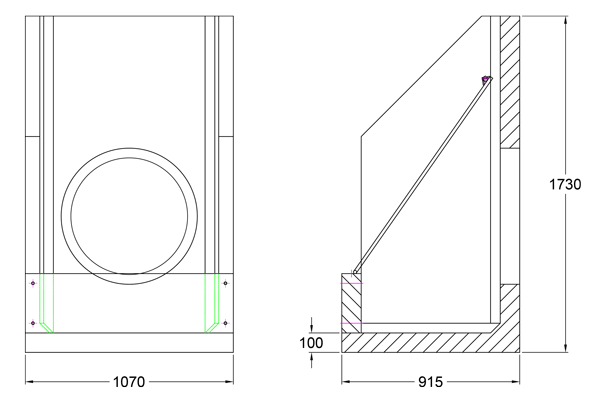 Product Name
Max Pipe Opening PCC
Max Pipe Opening Plastic / C'ware
Backwall Height
Approx Headwall Weight (kg)
One Piece Heavy Duty Silt Trap Inlet B
525
600
1730
1450
Brochures, Datasheets and Installation Instructions for One Piece Heavy Duty Silt Trap Inlet B
Free headwall design service
If you cannot find what you are looking for our Free Headwall Design Service can help.
More information