About Us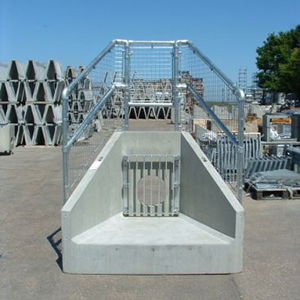 Althon Precast Headwalls and Water Management
Althon Limited manufacture and distribute specialist water management products to the construction industry.
We design and manufacture precast concrete headwalls to meet Sewers for Adoption and Severn Trent Guidelines. Our product range includes flap valves, penstocks and stop logs as well as trash screens and outfall safety grilles. Althon also manufacture precast concrete penstock chambers and offer a large range of commercial and industrial application drainage channels.
Althon Limited are part of the MAG Group of Companies
MAG Group Limited is a privately owned UK based business operating since 1982. MAG Group has 6 subsidiary companies concentrating on the manufacture and supply of specialist products for the construction industry and retail markets.
We employ around 70 people and have a customer base throughout the UK and worldwide having traded in over 50 countries to date. MAG Group Limited anticipates significant growth in 2023 with Group turnover set to exceed £25 million.
For further information about MAG Group Ltd please visit http://www.mag-group-ltd.co.uk/