Althon Stop Logs are Lightweight, Corrosion Resistant Stop Logs for the Isolation and Containment of Water. Althon Stop Logs are suitable for Isolation Duties and Environments where Standard Single Piece Stop Gates would be too heavy to lift or where Multiple Door Sections are called for. Althon Stop Logs use the latest Materials combined with Aluminum or Stainless Steel to provide a range of Stop Logs suitable for use in most Water Sewage and Effluent Treatment situations.
Althon Stop Logs can be channel mounted, rebated mounted and side or end wall mounted. We can provide frames for our stop logs. As per the drawing above stop logs can be mounted onto our range of precast headwalls. Depending on the site circumstances Althon Stop Logs can be manufactured in stainless steel, HDPE or aluminium.
We can also provide Techwood Stop Logs mounted to our precast headwalls as a cost effective alternative for lighter duty applications.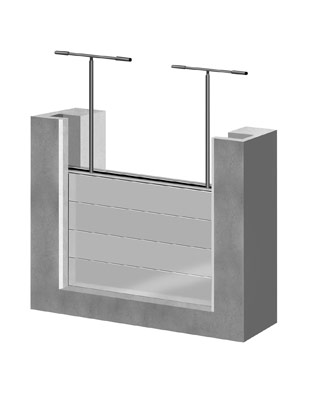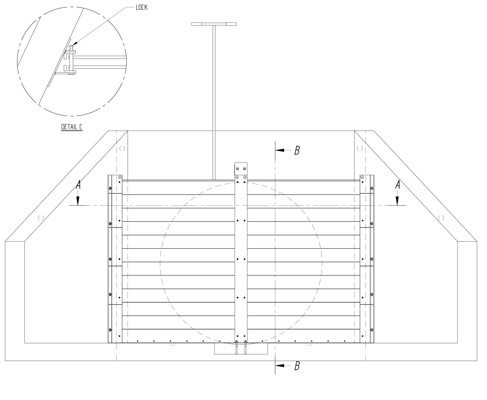 If you require any assistance or more information please contact us by phone on 01603 488700 or by email sales@althon.co.uk