Althon manufacture precast headwalls with precast concrete V notch weirs on the spillway.
A V notch weir is where the physical barrier is significantly higher than the water level except for a specific V notch cut into the precast panel on the spillway of the headwall.
The V notch weir is a secondary casting and is cast to suit your specific requirements. We are also able to cast in a galvanised mild steel or stainless steel sharp edged V notch weirs if required. At times of normal flow all the water must pass through the V notch weir panel simplifying flow volume calculations.
If you would like to specify a headwall with a v notch weir please fill out our Headwall Design Request Form and we will email you back CAD and PDF drawings.
You can also visit the Precast Headwalls section of our website.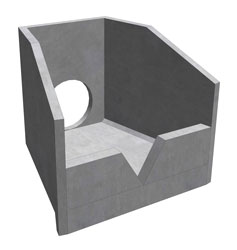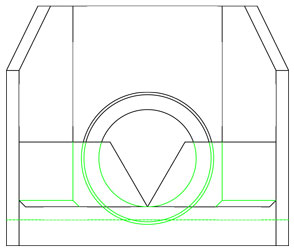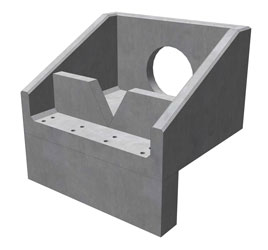 If you require any assistance or more information please contact us by phone on 01603 488700 or by email sales@althon.co.uk