Tideflex Checkmate Inline Valve
Overview
The Tideflex Checkmate Inline valve prevents unwanted backflow that can cause surcharging and flooding. The Tideflex Checkmate is an inline check valve designed to be installed at the upstream or downstream side of a diversion chamber. The entire valve is constructed of rubber, making it rust-free and resistant to grease and oils typically found in wastewater. Additionally, with seven elastomers to select from, the Tideflex Checkmate can be manufactured to resist chemicals found in industrial wastewater applications. A major advantage of the Tideflex Checkmate Inline valve is its extremely low headloss. This is particularly beneficial in low-lying areas. Tideflex Checkmate valves drain with very low head pressure and are sensitive enough to open with as little as 1" of water.
Features and Benefits>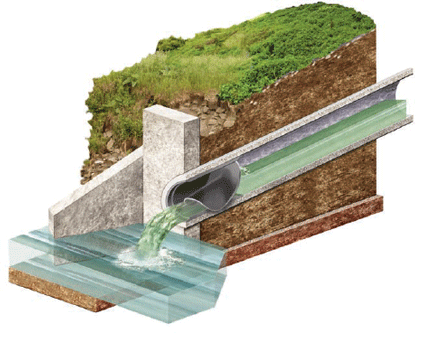 Extremely Low Headloss
No Moving Mechanical Parts to Corrode, Catch Debris or Fail
Heavy Duty Elastomer Unibody Construction
Quick and Easy Installation
Seals Around Debris
Operates on Differential Pressure, Totally Passive
Virtually No Maintenance
Self-draining, 1" of Cracking Pressure
Silent, Non-slamming
Available in Sizes 3" (75 mm) to 78" (1950 mm)
Extensive Independent Hydraulic Testing
Odour Control
The Lightweight Tideflex Checkmate Inline valves prevent sewer systems' offending odours from escaping, while still allowing water to discharge when needed. The Tideflex Checkmate valve is designed to eliminate the backflow of unwanted methane and hydrogen sulphide gases that typically result in complaints about odour from the general public.
Drainage and Outfall Lines
The Tideflex Checkmate Inline valves have become a frequently specified solution for commercial and residential areas where complete, dependable backflow prevention is necessary. The Tideflex Checkmate valve's maintenance-free, passive operation provides years of trouble-free service - even when the valve is partially buried.
Interceptor and Manhole Installations
The Tideflex Checkate Inline valves are used for interceptor and manhole installations because they are ideal for preventing water from back flowing into a sewage treatment plant. The Tideflex Checkmate valve's innovative inline design allows it to be installed without modifications to structures such as interceptors, manholes and vaults.
Storm water Runoff
The Tideflex Checkmate Inline valve is the valve of choice for both municipalities and commercial property owners in storm water and general drainage applications. Because the Tideflex Checkmate valve utilises dissimilar elastomers and fabric in the hinge area, there are no mechanical parts to warp or corrode. It is maintenance-free.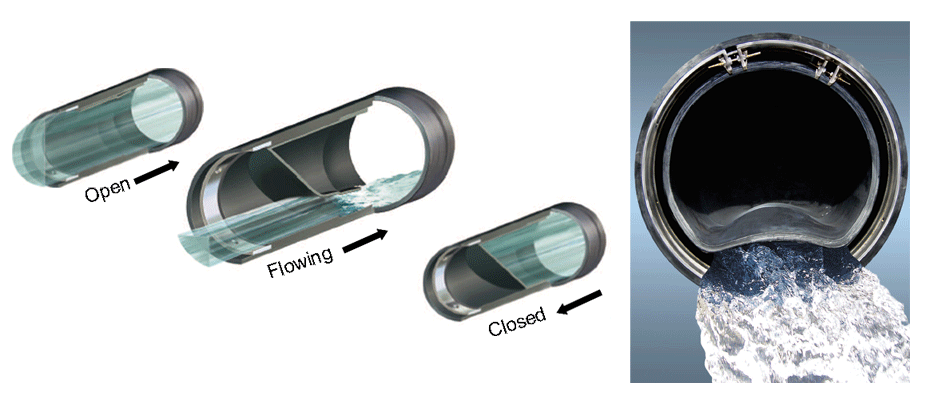 Brochures, Datasheets and Installation Instructions for Tideflex Checkmate Inline Valve